Project Background
This software company was selling a 20-year old system that was vital in daily estimation and invoicing for hundreds of roofing companies.  I led a small team that redesigned the estimating process, created unique icons and delivered a ready-to-skin design.
We began by interviewing a cross section of users, some who were long-time clients, and some who were newer. We had to be sensitive to the older, long-term users who knew all the shortcuts and placements off by heart; while modernizing and streamlining the workflow.
Prototypes
We isolated the most troublesome areas and began to draw out various versions of the flow. Running through paper or whiteboard prototypes allowed us to test out multiple options in minimal time.
Once approved by the client, we began prototyping the screens in order of priority.
Upload Plans
Drawing Tool
Design and Layout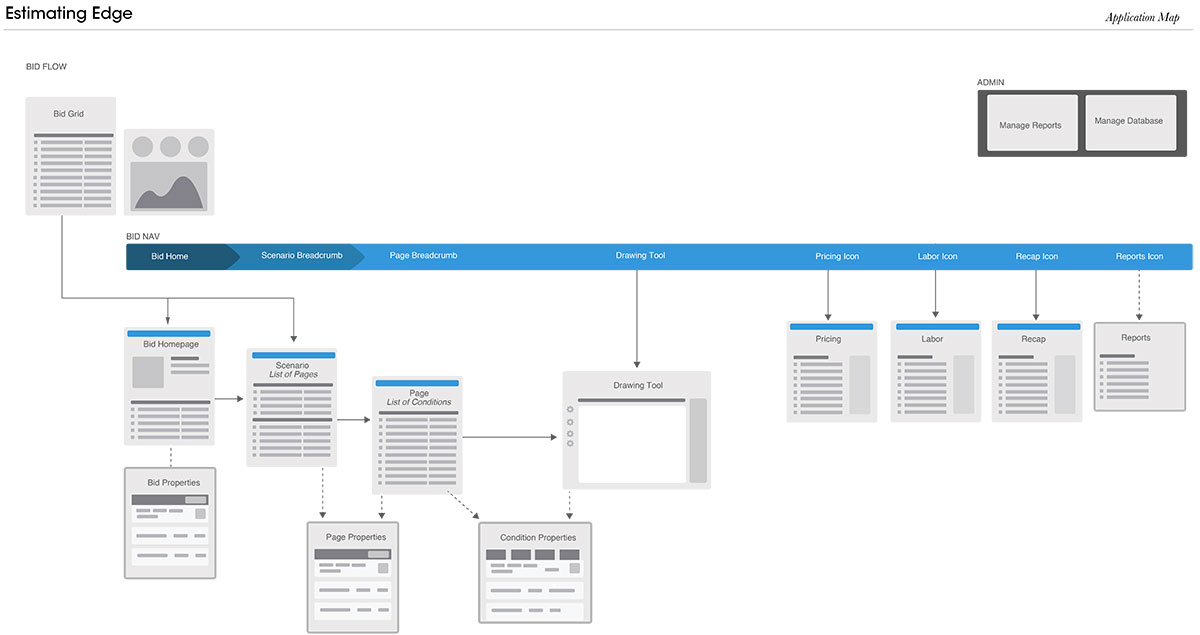 Final Designs
To ease the development load and speed up the process, we designed the branded UI around a pre-built theme. This approach allowed the front-end developers to skip time-consuming customization, and gave them a UI they were comfortable building from.
Result
We delivered our assets to a satisfied client, on time and on budget. From looking at their current site, they modified the UI to make it more user-friendly, although not always using the patterns we laid out. It must not hinder their customers, as their reviews are excellent!