Project Background
Code their Dreams is the CSR initiative of CDG Company limited. Through some internal connections, I got to know the head of communications, who was running this ambitious program to teach Scratch and block coding to area elementary schoolers.
After tagging along to a session in a nearby school, I realized how much potential there was to introduce curious children to basic computer programming. I volunteered myself and my graphic designer, and we paired with an internal WordPress team to build Code Their Dreams a website.
We followed a pretty straightforward waterfall process
Research
Competitive Analysis
Content delivery plan
Moodboard
Mockups and Design
WordPress hosting and theme setup
Content completion and translation, load into WP
Build custom skin
Training and onboarding for communication team
Competitive Analysis
To level set expectations and garner ideas, I created a competitive analysis from 3 successful charities. All three have compelling calls to volunteer or help, mature payment platforms, and high quality graphics and imagery.
Information Architecture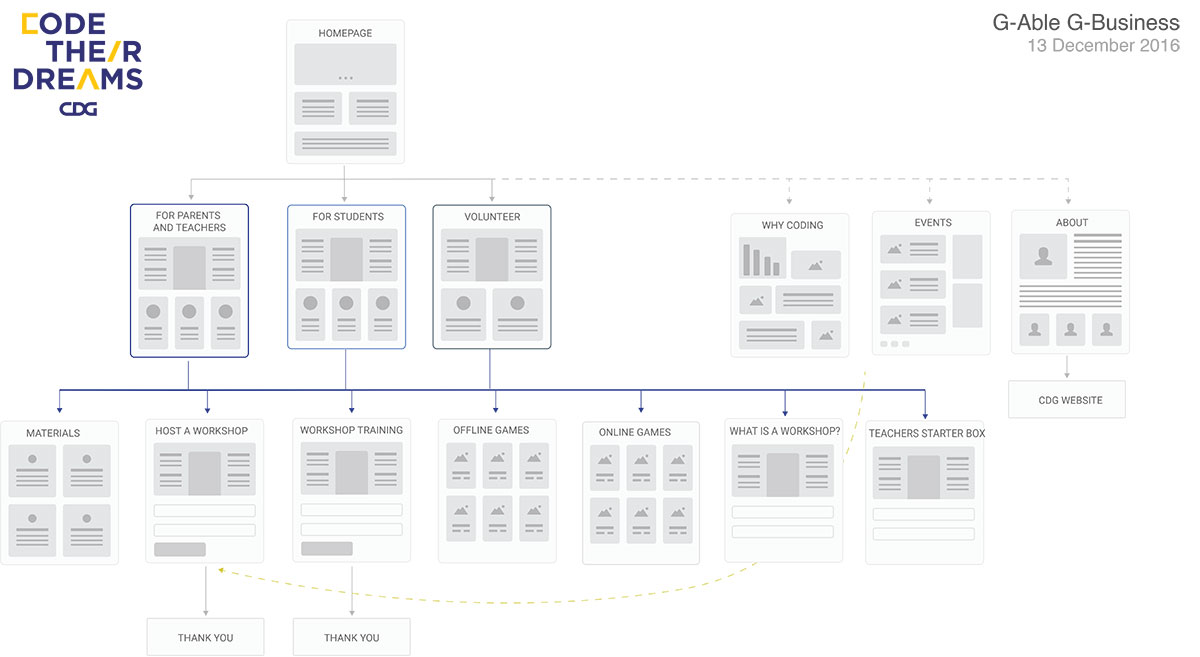 Prototypes
Content Planner
I created a google doc with areas corresponding to the wireframes. There was a column for English and Thai, and I provided guidance to the tone and content. This gave both the content and development teams a similar starting point for their work.
Final Designs